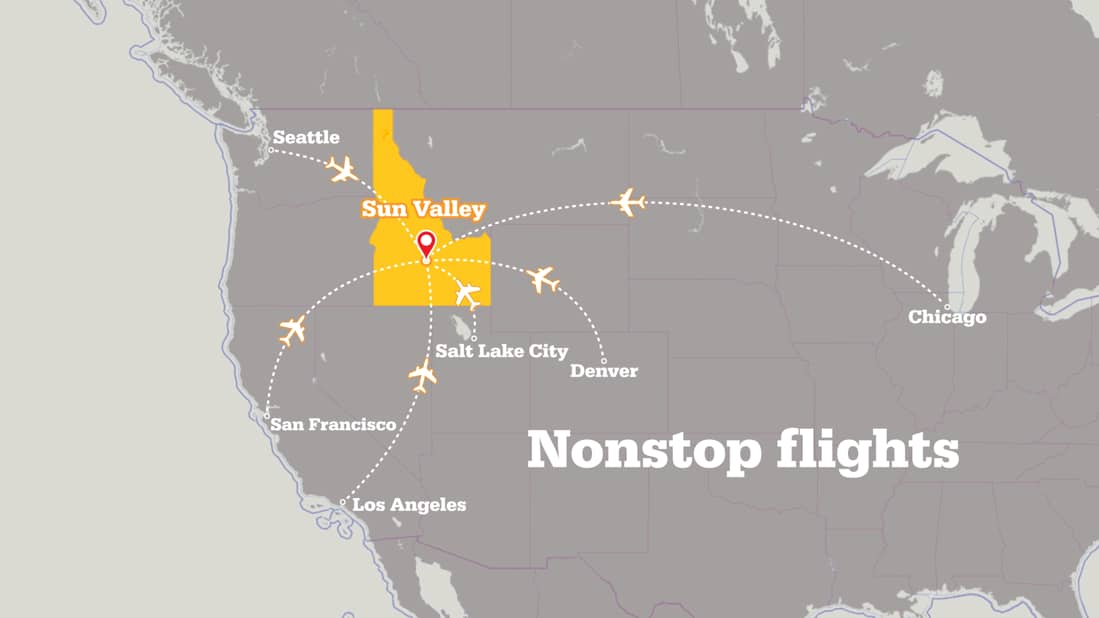 The easiest way to get to Sun Valley is to fly. The main airport in Friedman Memorial Airport (SUN), which is only 25 minutes from Downtown Ketchum & Sun Valley Ski Resort. Many hotels offer a free Hotel Shuttle including the Limelight Hotel where we are staying during this review.
Easy Non-Stop Flights from San Francisco and other locations
Otherwise there are taxi, Uber, and 3rd Party Shuttle services who get get you to your condo or hotel in just about 25 minutes.